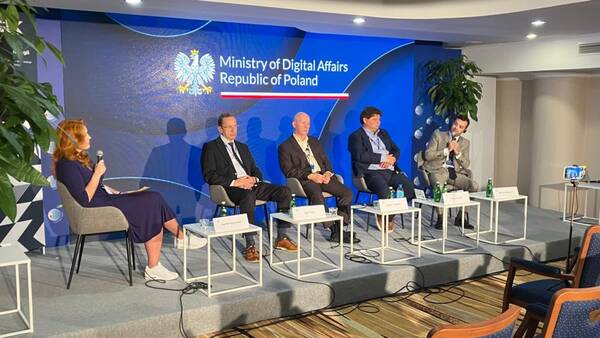 At the recent session titled "Technological Sovereignty: The Future of Innovation in Europe" during the Karpacz Economic Forum in Poland, the forthcoming BSBF 2024 event to be held in Trieste was announced.
The Karpacz forum, a prominent gathering attended by over 5,000 individuals, serves as a pivotal convergence point for businesses, public authorities, and politicians from across Central and Eastern Europe. Within this setting, a special invitation was extended for participation in BSBF Trieste 2024. This event is envisioned as a gateway for these nations to collaboratively sculpt the future of the Big Science Common Market.
Trieste's successful bid for hosting was made possible through a collective application by Regione Autonoma Friuli Venezia Giulia, in collaboration with Area Science Park, ILO Network Italia, National Coordination of Industrial Liaison Officers at international Big Science institutions (CNR, ENEA, INAF, INFN), and PromoTurismoFVG.
Highlighting the significance of this event, BSBF 2024 edition will be focused on the involvement of central and eastern European companies in the efforts to structuring a Common Market of Big Science, following the historical attitude of city of Trieste as open gate to those countries. Moreover Paolo Acunzo (Enea), the director of BSBF Trieste 2024, remarked "For the first time – explained Acunzo – the center of these activities to create a European Big Science market will be in Italy. In fact, already on 26 and 27 September the representatives of the international organizations of Big Science will meet in Trieste to discuss together the actions to be taken together in view of the BSBF2024. It is a recognition of the results achieved in our country thanks to the consolidated dialogue between research and industry"