BSBF Trieste 2024
Trieste
Welcome to Trieste, a beautiful and historic city located on the Adriatic coast. Whether you're arriving from nearby destinations or planning a journey from afar, we've got you covered on how to get here conveniently and comfortably.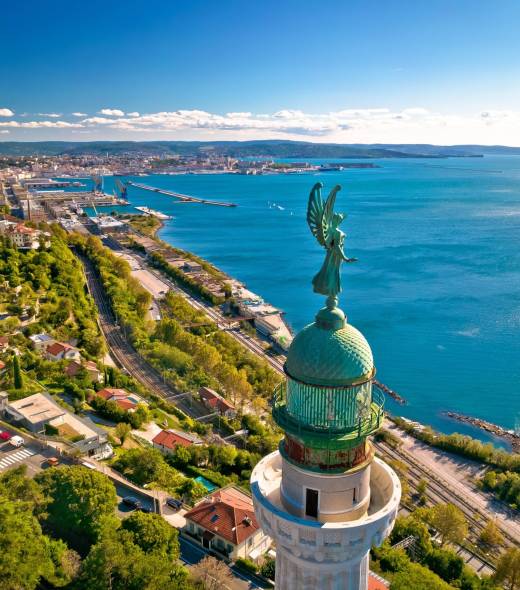 Trieste is served by Trieste Airport – Friuli Venezia Giulia Airport (TRS), which offers both domestic and international flights.
From the airport, you can easily reach the city center by
taxi (approximately EUR 60,00 one ride)

airport shuttle bus (line G51 – EUR 4,40 one ride)

train (railway station Trieste Airport – EUR 4,40 one ride)
Trieste is well-connected to major Italian cities and European destinations via its main train station, Trieste Centrale.
Frequent train services operate to and from cities like Venice, Milan, and Vienna.
If you prefer the flexibility of driving, Trieste is accessible by road.
Major highways connect the city to neighboring countries, including Slovenia and Croatia. On-street and garage parking options are available throughout the city, offering both short-term and long-term parking options.
Some of the well-known parking garages include
Several bus companies operate international routes to and from Trieste, offering cost-effective travel options.
Some of the well-known lines are
Please note that the availability of bus routes and specific companies may change over time; please check with these companies' official websites or consult local transportation information for the most up-to-date schedules and routes.